Over two decades of operation, PetroReconcavo has built a history of unparalleled success in the management of mature terrestrial fields in Brazil.
With a respected reputation among customers, regulatory agencies, suppliers and employees, the Company has an experienced team, composed of specialized professionals and founding shareholders with extensive experience in the sector.
The company seeks to operate effectively in terms of production and costs. Its asset base is made up of known high-quality oil reserves.
Its structure, size and corporate governance also guarantee agility in the reaction to external changes, such as price fluctuations or changes in technical interpretations, allowing greater efficiency in the allocation of capital.
Pioneering and High Performance
PetroRecôncavo was created to operate the first service contract for exploration of fields in Brazilian onshore basins. Over its 19 years of operation, it has generated 3.5 times the volume of originally certified reserves, with very competitive development costs and still maintains certified reserves above the initial volume. Its performance has been exceptional and consistent, building a solid foundation for its expansion.
Recôncavo Basin, Bahia
26  fields in operation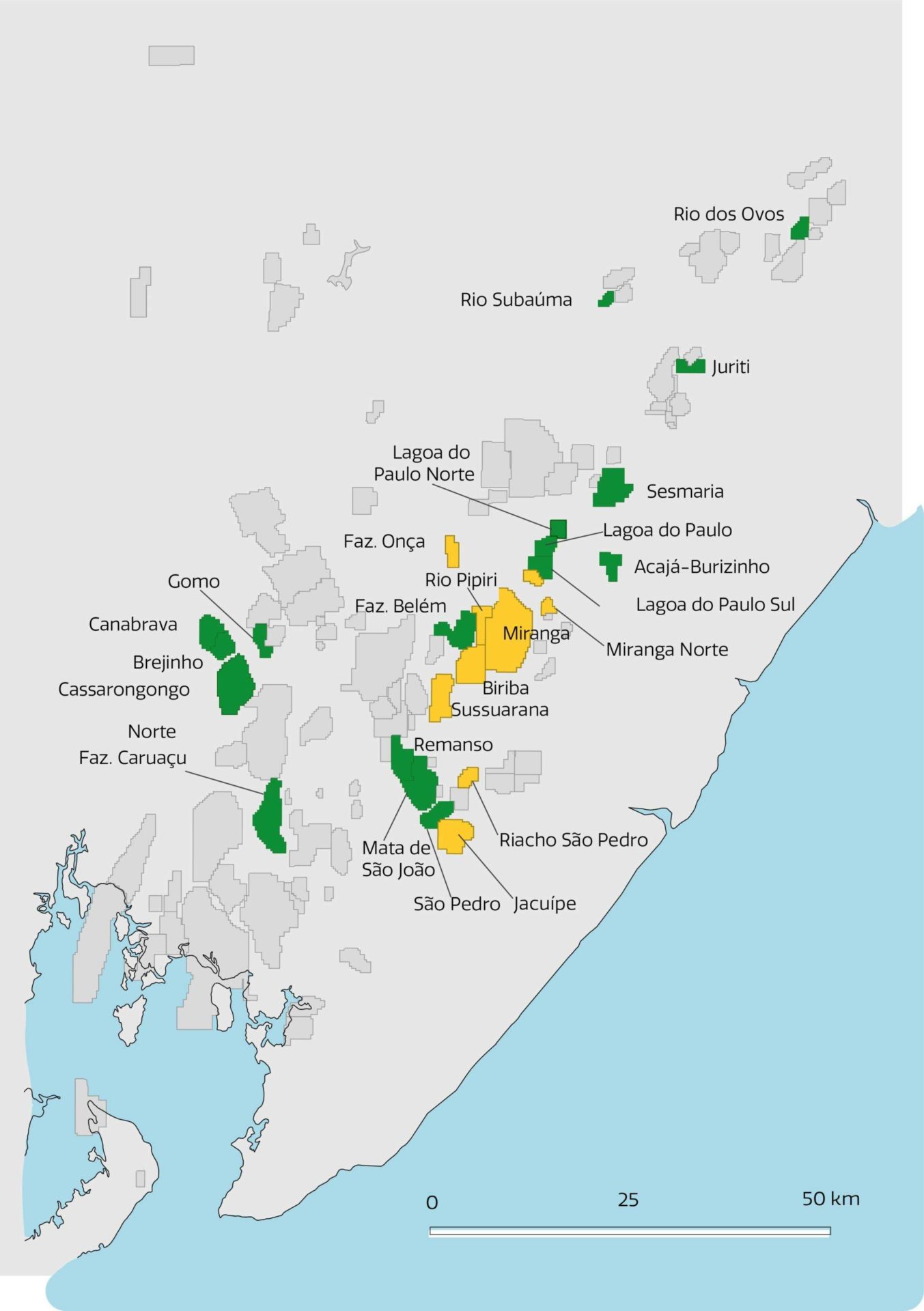 Bahia Asset
Production *: 12,722 BOE/dia (october/2023)**
PetroReconcavo S.A
12 operated fields
Recôncavo E&P
5 operated fields
SPE Miranga
9 operated fields
SPE Tiêta
2 operated fields
5 exploratory block
Know more
Potiguar Asset
Production *: 14,593 BOE/dia (October/2023)**
Potiguar E&P
32 operated fields
1 non-operated field
1 exploratory block
Know more